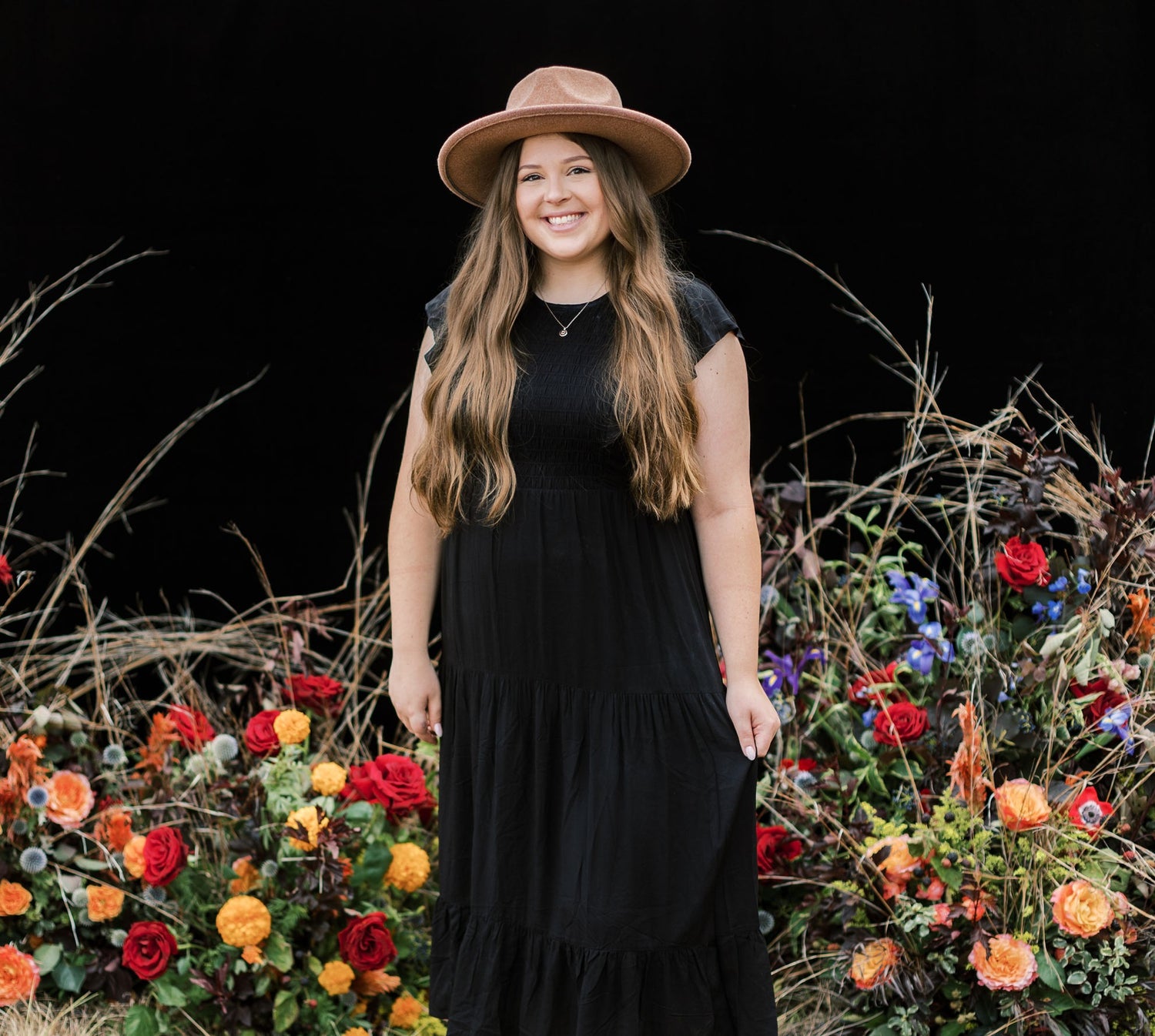 MEET LYNDSEY
OWNER AND LEAD DESIGNER OF ALWAYS IN BLOOM FLORIST
Lyndsey Shaw is the Founder and Lead Designer of Always in Bloom Florist located in Jefferson, Ga. Her love of flowers began at a young age, but eventually bloomed at 20 years old while working at a local grocery store as their floral clerk, while attending college in 2019. And her love for florals has flourished ever since.
She finished college with her Associates in Marketing Management with a specialization in Entrepreneurship in 2020. Lyndsey then decided to take the next step in her floral career by getting a full-time floral designer job at a seasoned florist. This is where she truly learned the true art of floral design.
After marrying her husband, Dylan, in 2022 she decided to take the leap and start her own floral business. The jump was scary, but it has been the best choice she's ever made for herself and her family. Ever since opening in April of 2022 it has been coming up roses for Lyndsey and her floral business!
RANDOM FACTS ABOUT LYNDSEY
Favorite Hobby?

I am a true book nerd! I love a good romance or fantasy or really anything that can grab my attention for more than 5 minutes. If you wanna talk books just let me know!

Do you have any pets?

Yes! I have a 6 year old dachshund that has been my souldog since I was 19. Her name is Ruby and she is the best wiener dog anyone could ask for... Literally!

Something people may not know about you?

One thing people may not know about me, because I do come off as very introverted, is that I am one of the goofiest people you'll ever meet. Intentionally sometimes and unintentionally most of the time! I just love to keep things lighthearted and fun!